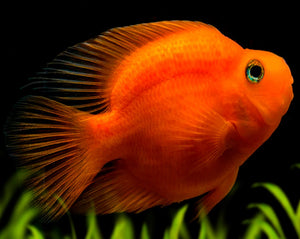 Guaranteed Secured Checkout
The blood parrot cichlid, or parrot cichlid, is a hybrid species of fish in the family Cichlidae.
Blood parrot cichlids are a popular aquarium fish that require a tank with a mix of open swimming areas and large caves for hiding. It's important to provide multiple options for hiding places, especially as the fish grows. This will help them feel secure and reduce stress levels.