Our Story
Melbourne Tropical Fish is Family owned business spanning three generations for more than 47 years in the Aquarium Trade. We strive to offer exceptional quality fish at competitive prices. We are happy to share our years of extensive experience, knowledge of breeding, caring for and growing freshwater fish. Our team enjoys sharing this knowledge with our fish community. We offer Discus Fish, Tropical Fish African Cichlids, Marine Fish, L Number Catfish and Gold fish. We also have an excellent range of specialised lighting for aquascaping and also high quality fish food and aquarium supplements that are trusted by our store.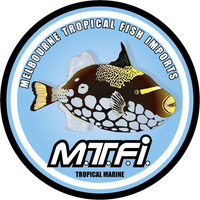 Why choose Melbourne Tropical Fish?
Quality and service are key values that all of our team strive to give to all fish enthusiasts. Beginners and seasoned keepers alike we hope you help you setup and create the perfect aquarium. 
Shop Now