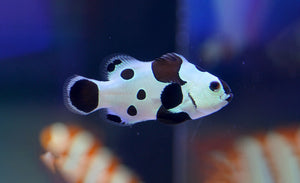 Guaranteed Secured Checkout
We are proud to present you with our designer Black Storm Clownfish on pre-order. Clownfish are not new to the hobby, but Black Storm Clownfish have a much different look to them. hey quickly revealed some spectacular pattern variations.The black coloration develops identical to Black Storm Clownfish. Early juvenile fish are dark brown, but turns jet black as they grow and mature.
Free Shipping incl in price. Airport to Airport. All states in Australia except Tasmania and WA. 
 
Avaliable only via the Online Store.