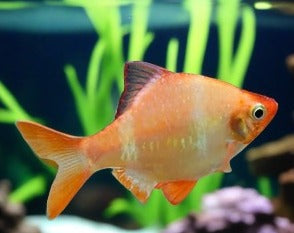 Guaranteed Secured Checkout
The Albino Tiger Barb has a round, deep body with a high back and a pointed head. They can grow to about 7-10 centimeters long.
The Tiger Barb has a bit of a reputation for being aggressive and dominant. While it's true that they are very pushy and like to bump and bite at their tank mates, their behavior is more annoying than harmful.